PSYCHOSOCIAL FIRST AID (PFA) TO SURVIVORS OF VIOLENCE AND CAPACITY STRENGTHENING OF SOCIAL WORKERS WORKING FOR THE MINISTRY OF WOMEN AFFAIRS AND SOCIAL DEVELOPMENT IN MAIDUGURI, BORNO STATE.
The purpose of the this Connection project is to strengthen the resilience of communities vulnerable to violent extremism and conflict. The program targets communities in Adamawa, Yobe, and Borno states, seizing on opportunities to mitigate communities' vulnerabilities, build social cohesion within and across communities, and respond to emergent risks.
In June 2021, the Nigerian Army released 1009 survivors of violent extremist control and activities in Borno state to the government to begin reintegrating into communities. The Ministry of Women Affairs and Social Development has the first batch of 500 survivors in Maiduguri-based rehabilitation camps who will undergo a 6-months rehabilitation program. These survivors have been exposed to first and second-degree trauma while under prolonged captivity by violent extremist groups and then military custody while being screened and investigated for linkages to terrorist groups and radicalization.
This project leveraged on Safer World Foundation's experience in strengthening local capacities to identify and respond to early warning signals, trust-building through trauma healing, Psychosocial support, and community dialogue, and promoting positive perception through resilience-building activities and community engagements. The project strengthened traditional conflict resolution in the targeted locations in the selected state to support conflict prevention and mitigation efforts. Early warning signals was identified through local community platforms on potential conflict triggers. A community response network will ensure that relevant stakeholders are mobilized to provide an early response either at the community, local, or state level. Regular meetings will be held at each level to analyze trends and identify solutions.
The project also improved trust in authorities' commitment to providing security and adequate resource management to help prevent communities to turn towards violence. This was achieved through the inclusion of relevant government MDAs in community-level dialogue.
The project was implemented in one community from each of the selected LGAs from the three identified states of the projects. In all, six communities were selected for project implementation.
This project supports UNDP's Peacebuilding and Conflict Prevention cluster within the Governance, Peace and Security Unit with support from the Japan Government proposes to address the root causes of conflict in the middle belt and the structural deficits that continue to drive it. It recognizes that sustainable community recovery and resilience-building can only be achieved through coordinated interventions in a critical number of communities within the same Local Government Areas (LGAs), thereby promoting the establishment of community resilience networks within and across LGAs With growing evidence which confirms that under the right conditions, citizens can help governments achieve improved development results – especially on issues that have a direct bearing on their lives and livelihoods. The project will contribute to achieving the UN Sustainable Development Goals (SDGs), especially: Goal 1: No Poverty; Goal 3: Good Health and Well-being; Goal 4: Quality Education; Goal 5: Gender Equality; Goal 8: Decent Work and Economic Growth; Goal 16. Peace, justice and strong institutions.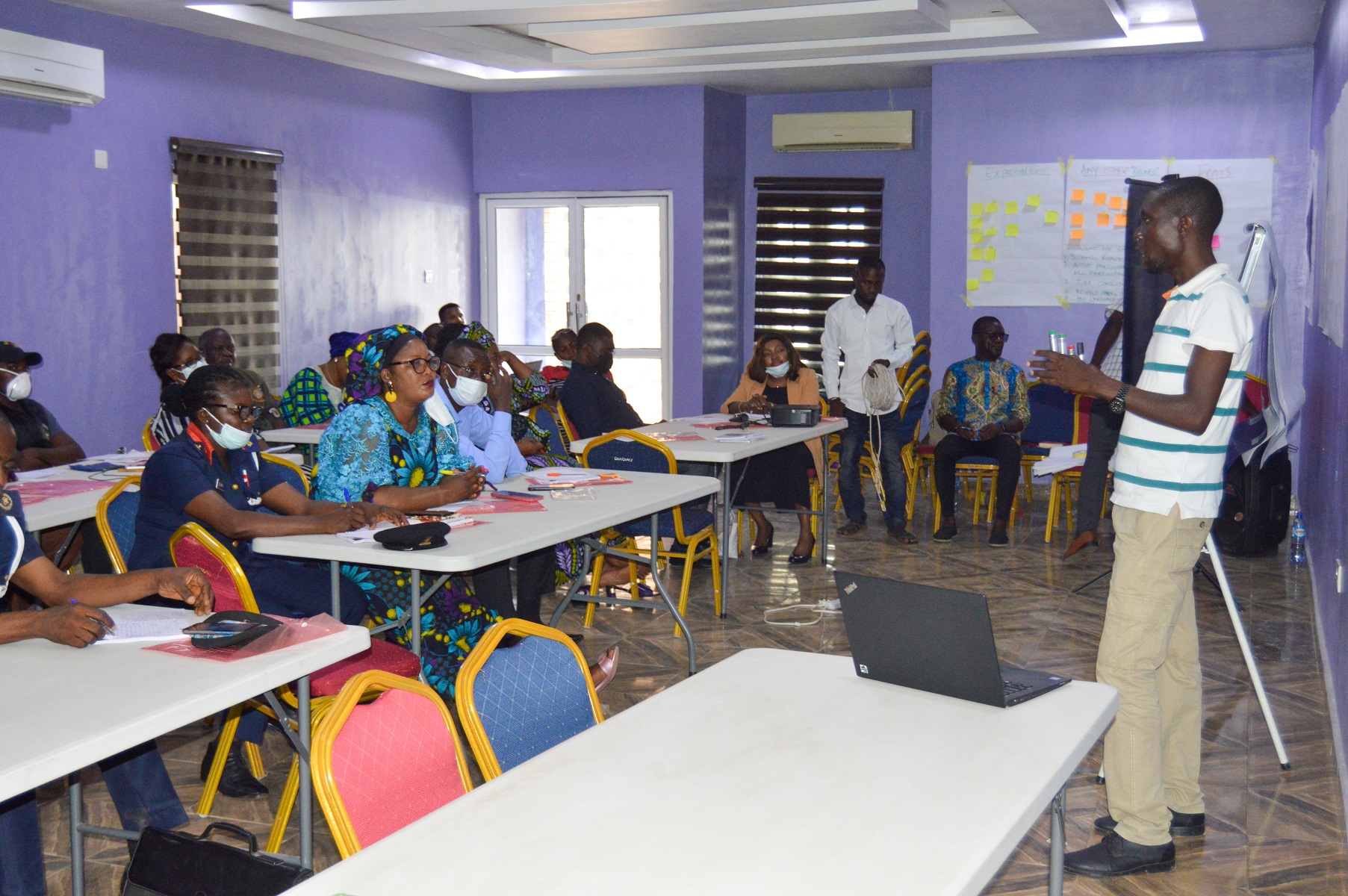 PROJECT GOALS AND OBJECTIVES:
The overall goal of the project was to contribute to strengthening local response to conflict between farmer and herder communities in the Middle Belt States of Benue, Nasarawa and Taraba. Specific objectives included the following:
1. Strengthened traditional conflict resolution
2. Improved trust in authorities
3. Improved intra and inter-communal perception