"Once during a Boko Haram invasion, I ran away with my baby strapped on my back. When I got to a moderately safe place I  stopped  to breastfeed my child and my heart shattered as all i held in in my hands was his lifeless body. All along I was running and didn't notice that my baby had died. This has been a cause of nightmares and sleepless nights for me, I've had to rely on medication to sleep well but for two days now I haven't taken anything to help me sleep and I believe that my recovery is close."
READ stories of Participants providing Psycho-Social Support (PSS) and become Healing and Listening Companions to other women in their community
" News about the training we had a while back spread all over Dikwa and a good number of women have come to me since then to share their problems. It started with one woman after what I'll call a successful listening session; she was thankful and felt at ease by only being listened to and she referred another person to come to me. From then till now I have being a listening companion to at least 12 women. And I have followed up with all of them and it makes me happy to see that they are coming along. "
" I came across a woman who was abducted and married to a Boko Haram member but managed to escape back to Dikwa. At this point, she was harbouring thoughts of returning to the Boko Haram camp because according to her, since she came she has only being met with hostility, she fears even going to the market. I was able to dissuade her from going back and as I speak, she has made up her mind to remain here in Dikwa. "
Stories like this are the Reasons why we do what we do.
"Once during a Boko Haram invasion, I ran away with my baby strapped on my back. When I got to a moderately safe place I  stopped  to breastfeed my child and my heart shattered as all i held in in my hands was his lifeless body. All along I was running and didn't notice that my baby had died. This has been a cause of nightmares and sleepless nights for me, I've had to rely on medication to sleep well but for two days now I haven't taken anything to help me sleep and I believe that my recovery is close."
READ stories of Participants providing Psycho-Social Support (PSS) and become Healing and Listening Companions to other women in their community
" News about the training we had a while back spread all over Dikwa and a good number of women have come to me since then to share their problems. It started with one woman after what I'll call a successful listening session; she was thankful and felt at ease by only being listened to and she referred another person to come to me. From then till now I have being a listening companion to at least 12 women. And I have followed up with all of them and it makes me happy to see that they are coming along. "
" I came across a woman who was abducted and married to a Boko Haram member but managed to escape back to Dikwa. At this point, she was harbouring thoughts of returning to the Boko Haram camp because according to her, since she came she has only being met with hostility, she fears even going to the market. I was able to dissuade her from going back and as I speak, she has made up her mind to remain here in Dikwa. "
Stories like this are the Reasons why we do what we do.
Click on the button to READ other inspiring stories and more about the Project.
Training of Trainers for Psychosocial Support Care Givers
The prolonged conflict in North-Eastern Nigeria continues to devastate the lives of civilians; affecting women children who are all in acute need of help………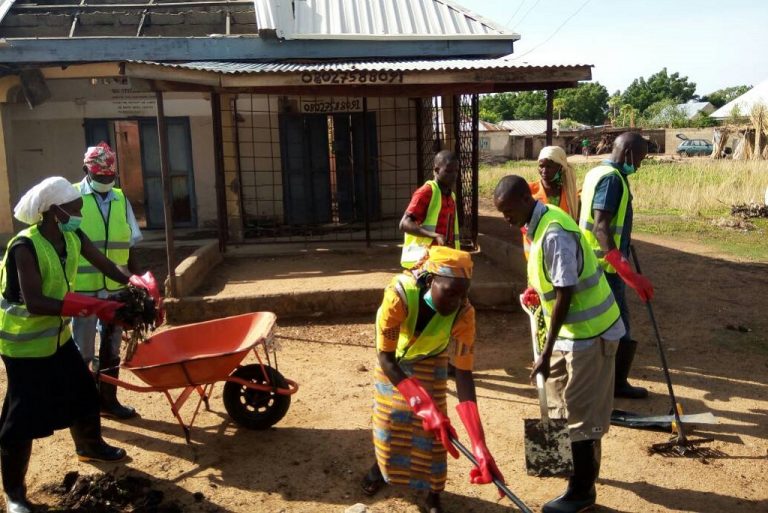 Youth Empowerment (Cash-for-Work Scheme)
As part of the youth empowerment program of the organization, Safer World Foundation, still with support from NERI mobilized and empowerment……
Building Capacity of Pulaku Civilian Brigade in Madagali, Adamawa State
In April 2018, the organization, with support from North East Regional Initiative (NERI) initiated a project that was geared towards building the capacity..
Peacebuilding and Psychosocial Support in Adamawa State
In February 2016, the organization with support from DREP Centre implemented a project on Emergency and Early Recovery Assistance to Persons Internally Displaced….